Welcome


Shaun Foist (drummer for Breaking Benjamin)  has been laying down a heavy, meticulous groove on the road and in recording studios for numerous Midwest and East Coast rock bands for over 20 years.  As the current drummer for Breaking Benjamin, Shaun and the rest of his band-mates (under the direction of Breaking Benjamin's front man, founder and principal songwriter, Benjamin Burnley) experienced a first time thrill of a lifetime when the band's album 'Dark Before Dawn' debuted at Number One on Billboard.  The band's first single ('Failure') also held down the Number One spot on Rock Radio airplay nationwide for eight consecutive weeks.

Prior to drumming for Breaking Benjamin, Shaun received rave reviews in the Summer of 2013 as the drummer for the opening act on the Alice Cooper / Marilyn Manson 'Masters of Madness - Shock Therapy' nationwide tour.

Championed and inspired at a young age by his father, Bill Foist (who played drums in classic rock bands from the 70s up until his untimely passing in 2013), Shaun acquired his core drumming skills from his first and best mentor - while also sitting in on his dad's band rehearsals in the basement of their Middletown, Ohio home.

Shortly after turning 10 (and at his father's prodding), Shaun entered his grade school's talent show, playing to the Allman Brothers song, 'In Memory of Elizabeth Reed.'  He received a standing ovation and was invited to join the school band.  It was at that moment Shaun knew being a drummer would become his life's passion, profession and obsession. 

While still in high school, Shaun received citations from Miami University in Oxford, Ohio in both 2000 and 2001 for Drums and Percussion, as well as receiving the prestigious Louis Armstrong Jazz Award  for the 2000-2001 school year.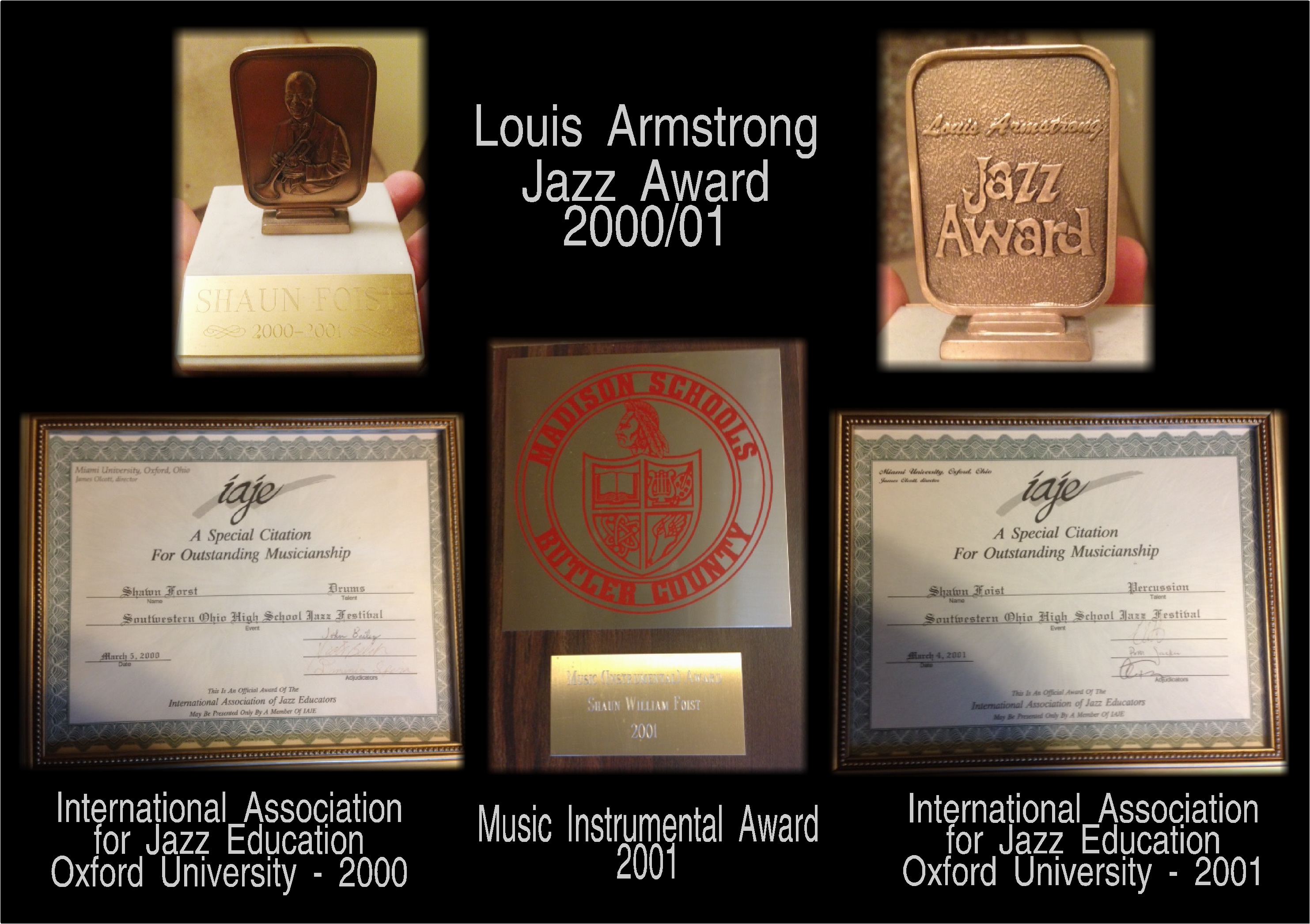 Shaun garnered the drumming basics from his father, but also acquired practical knowledge from studying DVD's and books... and fully embracing his natural ability by letting his instincts guide the beat.

Over the years, Shaun's drumming interests have crossed the musical spectrum:  Rock, Jazz, Metal - to flavors of R&B.  Though founding several bands with roots in Pop and Hard Rock (Diesel 129, Mansonclover, Black Saints Cartel) and with his core skills grounded in Rock and Metal, Shaun still views himself as a multi-dimensional drummer with no creative boundaries.  His eclectic skillset behind the drum kit has landed him on numerous tours (Hinder, Warped Tour, 'Seduce and Destroy' with OTEP and One Eyed Doll) and sharing billing on tours with Trapt, Rev Theory, Dope, Shiny Toy and Soil.

Shaun's precision, versatility, high energy showmanship, skill and confidence as a drummer was further bolstered by working in the studio with producers Robert Hannon, Dave Cobb, Shawn Grove - and multi-award winning music producer, David Bendeth (Breaking Benjamin, Papa Roach, Paramore), forever changing the way he looked at drums and his approach to playing them.
With influences including Neil Peart, Tico Torres and John Bonham, Shaun continues to study and be inspired by the work of his contemporaries - and considers live performance and touring two essential keys in fully developing as an artist. 
When not recording, touring or conducting drum clinics, Shaun enjoys passing his valuable insight and life experience on to his students via in-person and Skype classes.